Grieving the recently departed is a difficult experience, one that is an unfortunate part of everyone's lives.
Presenting the recently departed with a flower is an expression of your condolences, and it is a practice as old as time itself. A flower can speak volumes of your emotions where words may fail. The scent, the beauty and the symbol they represent can express what was left unsaid.
Certain types of flowers express grief more than others, representing different aspects of life. Read on to know what kinds of flowers are presented at funerals and why.
6 Best Flowers To Show Your Grief At A Funeral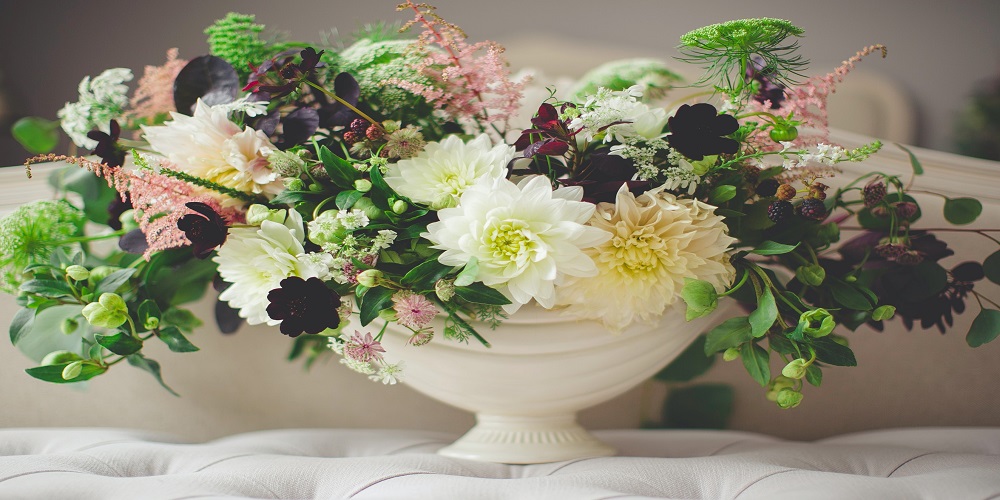 1. Lilies
One of the most common sights at a funeral home is an abundance of lilies. It is said that lilies represent the restoration of innocence in the departed soul and a reminder that they will not be forgotten.
2. Roses
Roses have been a symbol of love for time immemorial, and they are the flowers you'll most often see in memorial services. White roses are flowers to show sympathy and display your condolence for the deceased, representing innocent and pure love.
3. Orchids
Pink and white orchids are a representation of pure, undying love, as the flower lives much longer than other kinds. This bloom is for those who have lost their significant other, showing they will always love their better half, no matter what.
4. Carnations
A red carnation shows the family of the deceased that you'll be a reliable shoulder for them to lean on. Emanating a unique scent and with beautiful ruffled petals, these are used in funeral wreaths and in memorial services. A pink carnation symbolizes the memory of the departed loved one, showcasing your love for them.
5. Chrysanthemums
White chrysanthemums are a symbol of grief in Asian countries, while European countries consider them a representation of death. As a result, chrysanthemums are almost exclusively used in funeral or memorial services in Europe and Asia.
If your loved one was of European or Asian origins, you may present them with a chrysanthemum in the funeral.
6. Forget-Me-Nots
Forget-me-nots represent how much the departed meant to you as they lived. They symbolize memories; bringing forth the memories of the deceased that will never be forgotten.
Conclusion
Flowers are often presented to the departed in a bouquet or floral arrangement consisting of some or all of the blooms listed above. Since flowers symbolize different aspects of life in different cultures, keep the traditions and culture of the departed in mind.
Showing your sympathy to the family of a departed loved one can be comforting to them. Though nothing can reduce the pain of such a loss, flowers can act as a remembrance of the deceased. It is a sombre way of showing that you care.
For services related to funerals, get in touch with a funeral home today.